Commissioned Art 2021
Medium: Digital print
Art Account:
Heartknots_
I was commissioned for a series of A3 sized illustration that was for a gift. It consist of my client's portrait of her sister and family members coupled with different bible verses for each artwork.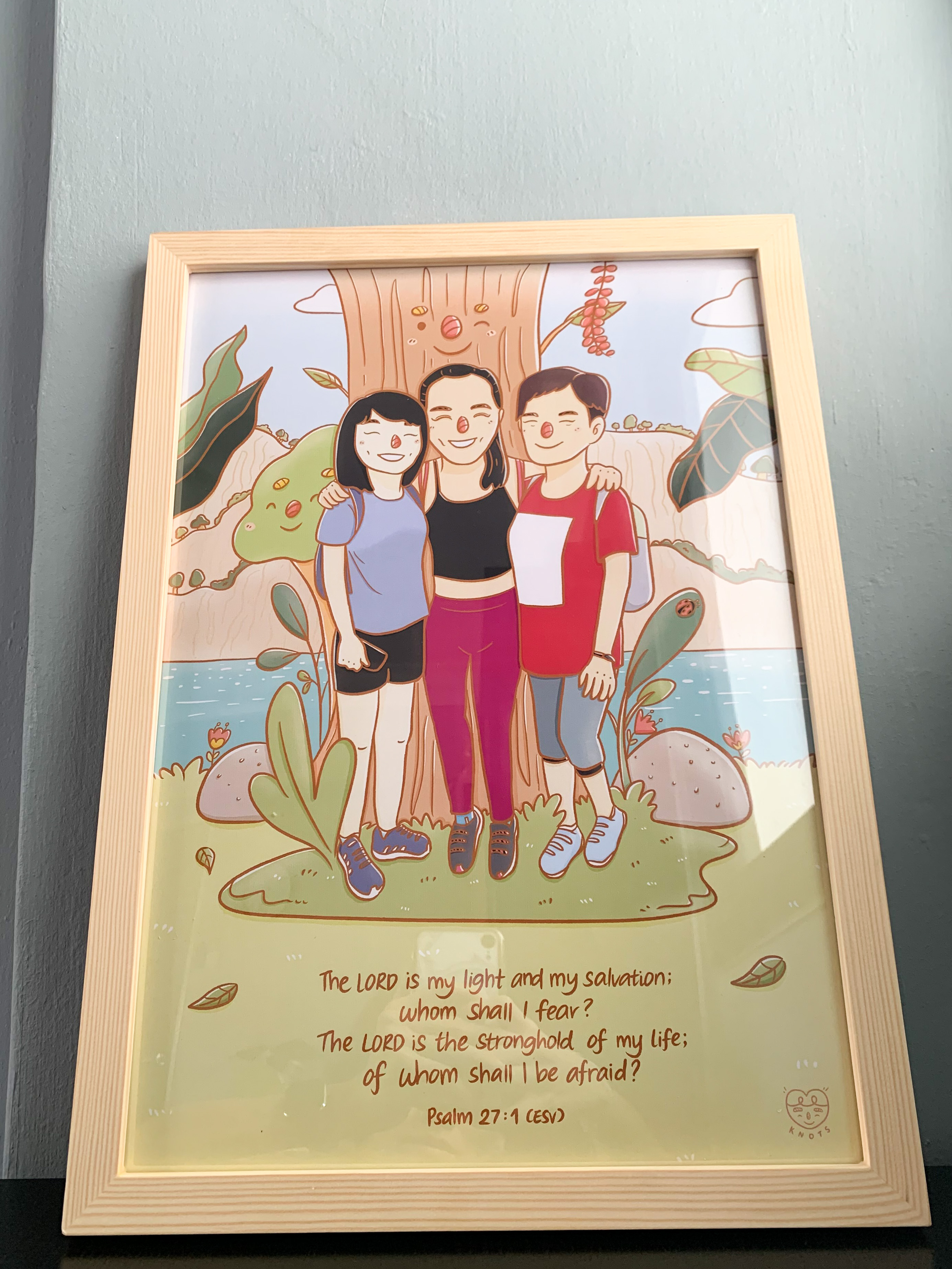 1. Commissioned for CX's sisters and his mum during their hike at Bukit Timah Hill
2. CX's sister and his brother-in-law

2. Commissioned to capture the sweet moment as CX's brother-in-law dresses the wound for his sister.