My Community Festival 2022
Client: My Community
Agency:
Heilo
Service: Festival Branding
Illustrations:
Chan Yi Jun / Heartknots_
Key Visuals
Festival Programme Brochure
Map Brochures — Hello! My Lovely Neighbourhood
Website
Social Media
In 2022, We've got an amazing opportunity to create the entire graphic series for My Community Festival 2022. The illustrations are specially curated according to the programmes.
Through understanding of what each programme will be hosted and understanding the stories behind them, the illustrations are meant to feel relatable; give a sense of warmth and having the local touch to it.
These illustrations are then adapted across the event collaterals; both online & offline—social platforms, festival brochure, map brochure, website & etcs.
Check out event site
here
.
Key Visuals
Festival Programme Brochure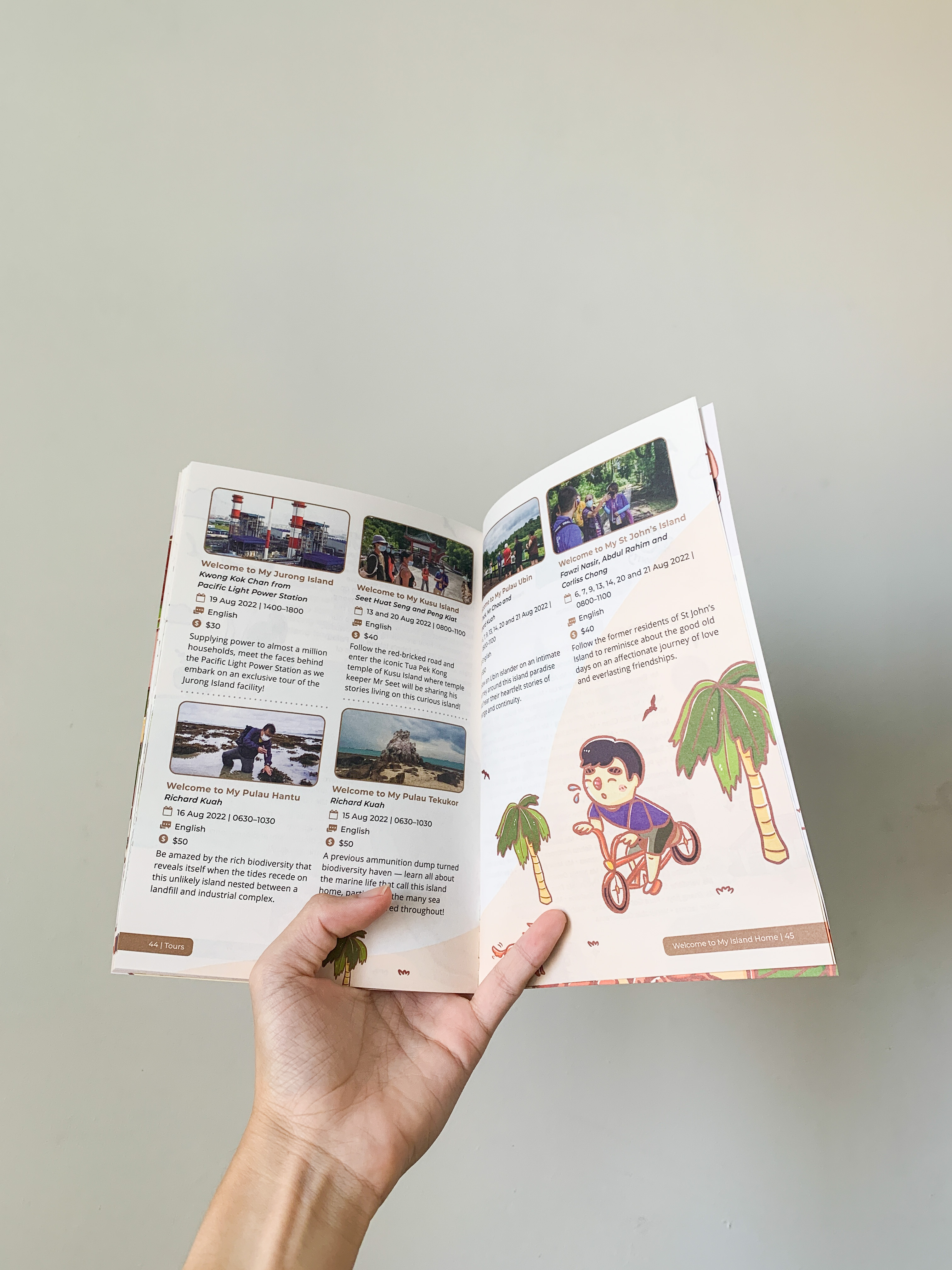 Social Media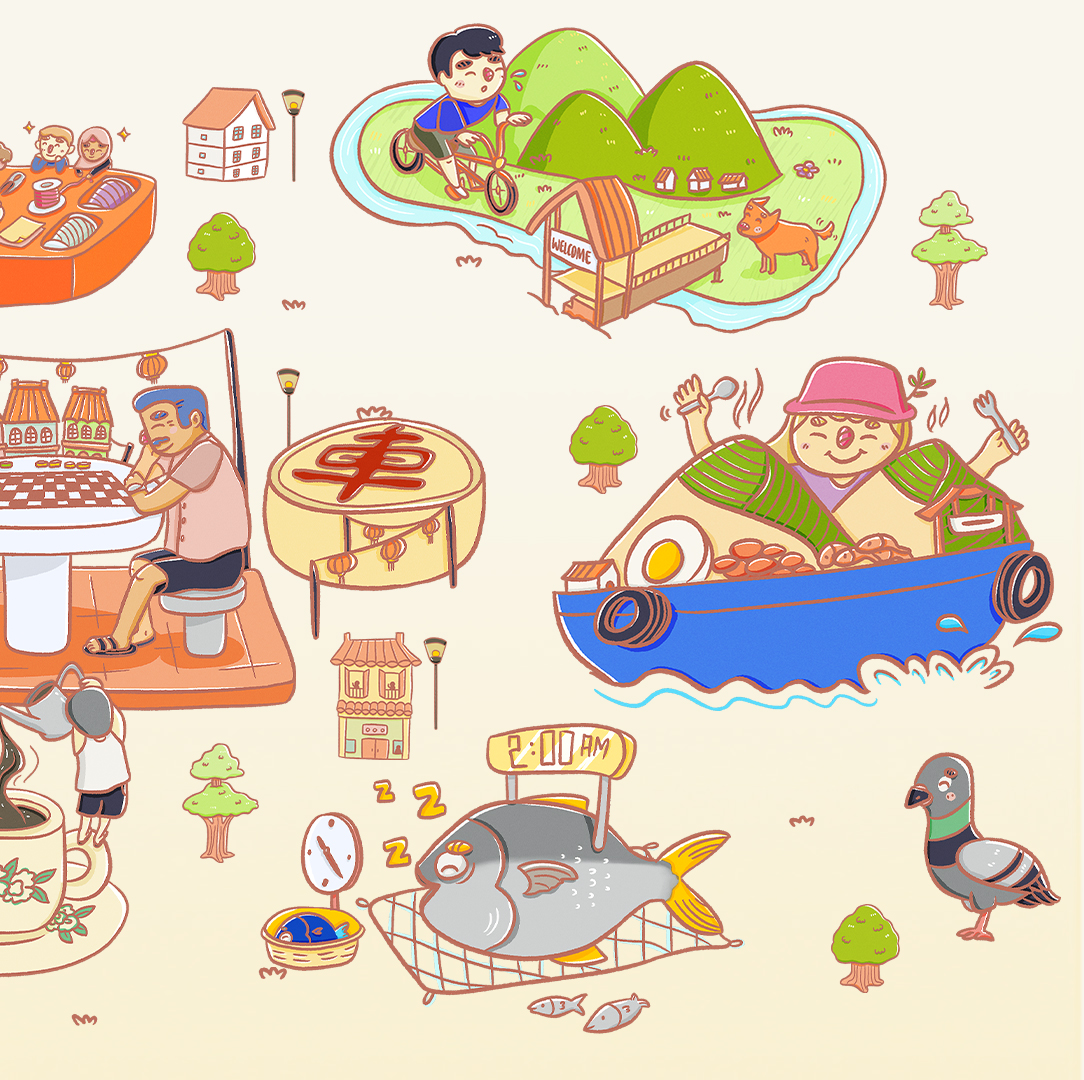 Map Brochures — Hello! My Lovely Neighbourhood

Hello! My Changi Village, My Alexandra Village & My Chinatown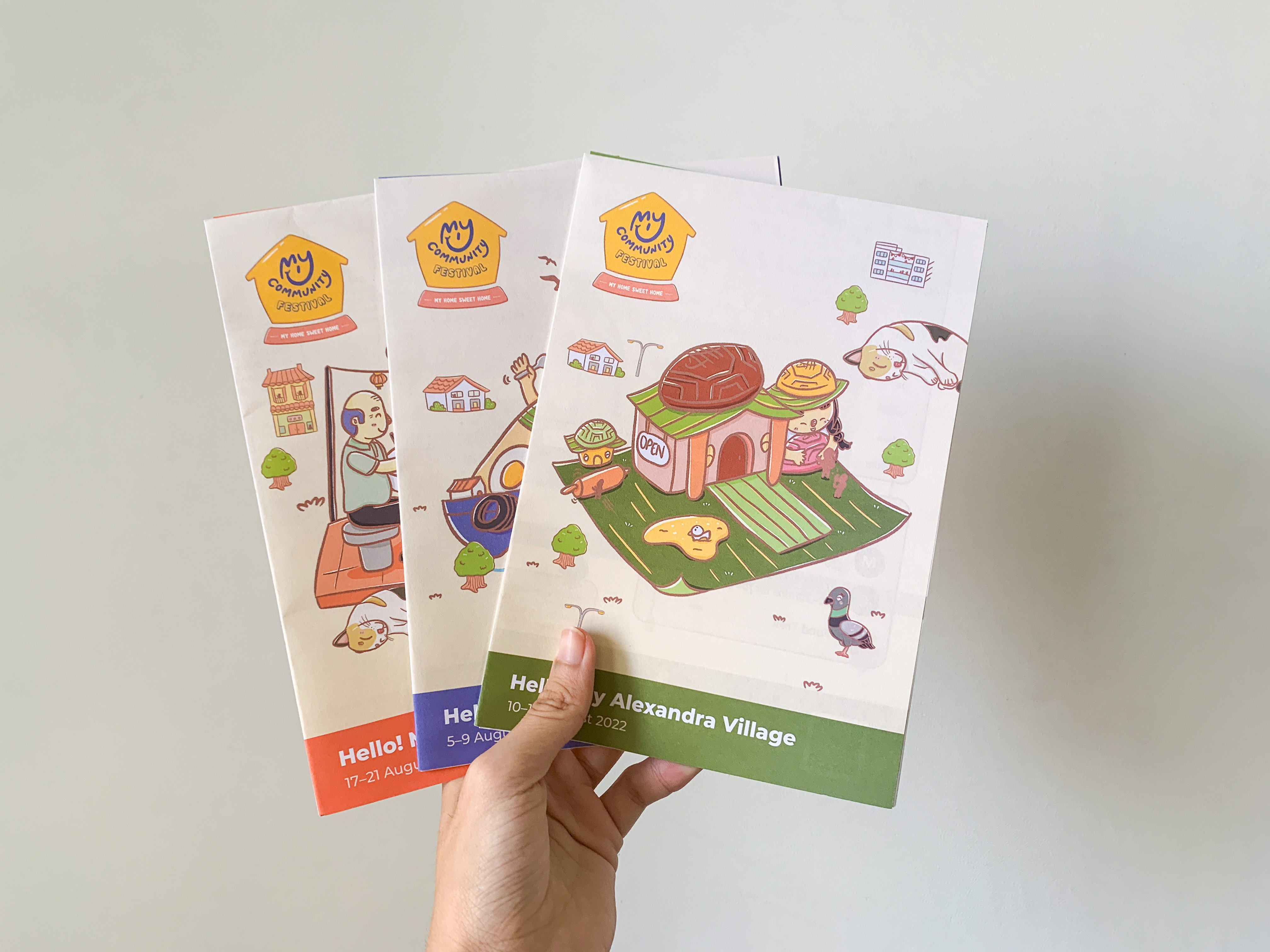 Event Space

Here are some snapshots that I took when I went down to one of event—Hello! My Chinatown
and explored the different programmes hosted.


Entity Health Social Media
Client: Entity Health
Agency:
Delitier
Co.
Service: Social Media, Content Creation
Social Posts
We've created monthly social media content for Entity Health to create brand awareness for its brand. To reach out to its audiences and educate them on the brand.
Check out the works we've done for their social
here
.
Every1 eats
Because some1 cares ︎

TA: Working adults & Beneficiaries
Project: Final Year
Category: Branding

Showreel
Explanatory Video
Logo
Name Cards
Menu
Poster
Food Packaging
Food Redemption Note
Food Truck
Website
'Every1 eats' is a social enterprise food truck that provides nutritious bento meals for the working adult and advocates Pay-it-forward initiative to help the beneficiaries in Singapore.

Objectives:
To design and conceptualise a brand identity system for a food truck that advocates Pay-It-Forward initiative for some1 in need.

The visual identity was intrigued by the bento compartments and how every dish comes together and creates a sense of harmony.It is to represent how every '1' person can help someone in need & how every 1 meal matters.


Showreel
How does the Pay-It-Forward works?
Logo Variations

Food Packaging

A packaging for the customers with messages of the pay-it-forward serves
as an opportunity to spread the word of how a meal could help someone
in need. While the red packaging for the beneficiaries brings a warm message
to the person who redeems the free meal.




Poster



The poster is strategically placed around the CBD area to promote this bento truck service as well as the Pay-It-Forward initiative that can benefit some1 in need.




Menu
Name Cards
Food Redemption Note
Website
Food Truck
Ren Wen Tea House
Service: Branding
Agency:
Heilo
Logo
Graphic Identity System
Packaging
Miscellaneous
'Ren Wen Tea House' is a premium tea brand. It was a project that unfortunately did not made it to the end but it was an enjoyable project that allowed vast room for explorations. The logo is designed to infuse the tradition of tea plantation, tea house and the invitation for people to come and taste the premium and naturally-brewed bubble tea; whilst keeping a minimal play with the logotype itself.
My Community Festival 2021
Client: My Community
Agency:
Heilo
Service: Social Media
Key Visual
Social Media Banners and Posts
In 2021, My Community Festival organised its festival themed 'Everyday Places, Everyday Faces' and would like to introduce new characters to represent the individual programme that will be hosted during the festival period. The brief was to recreate some of the characters and create key visual adaptations for different social media platforms according to the respective festivals. There are some different scenes introduced in accordance to the festive seasons that falls within the festive period such as Mid-Autumn Festival.